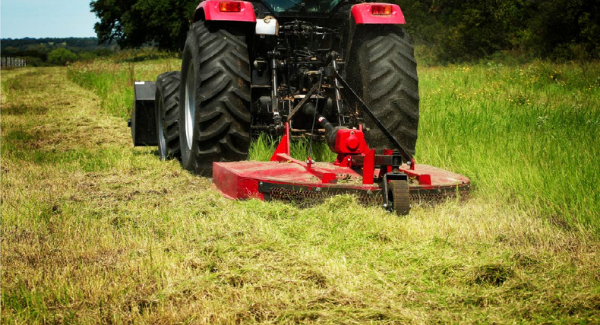 Land Clearing Lakeland FL is now offering Bush Hogging Services
Land Clearing Lakeland FL is now offering Polk County, FL land owners professional, affordable bush hogging services. We have the equipment and experience to take on any job, big or small.
What is Bush Hogging?
A Bush Hog or Brush Hog is rotary motor pulled behind a tractor. Bush Hogging is when an individual or business mows high grass or grasslands and brush to fit their or the businesses needs. This is designed by attaching a bush hog to the back of a tractor, adjusting the desired height, and pulling it throughout the grasslands and brush to trim or mow down the areas to ones desired height. This could take multiple passes depending on the condition of the land to reach the desired look of the land.
Interested in Bush Hogging Services in Lakeland FL or Other Areas?
Interested in our services? If you're interested in bush hogging, land clearing, land grading, land leveling, excavation, forestry mulching, or another service. Please email us at: Info@LandClearingLakelandFL.com and a representative will contact you shortly.
Also, don't forget to follow us on facebook at: https://www.facebook.com/LandClearingLakelandFL/
Thank you for considering Land Clearing Lakeland FL for your land and maintenance services. We appreciate your business and the opportunity to take care of Florida's land.